December 29, 2015
ESPS Victoria's helicopter crew relieved
ESPS Victoria's helicopter crew has handed over their duties to a new team during the Spanish warship's port visit to Djibouti. The new team will fly ESPS Victoria's SH-60B helicopter.
The departing crew returned home with a real sense of achievement, having flown over one hundred hours during their deployment with Operation Atalanta.
In addition to the new helicopter crew, a maritime security team also embarked ESPS Victoria in Djibouti. With the monsoon season coming to an end, the maritime team will enhance the warship's ability to deter pirates and protect seafarers and their vessels as they transit the Indian Ocean and Gulf of Aden.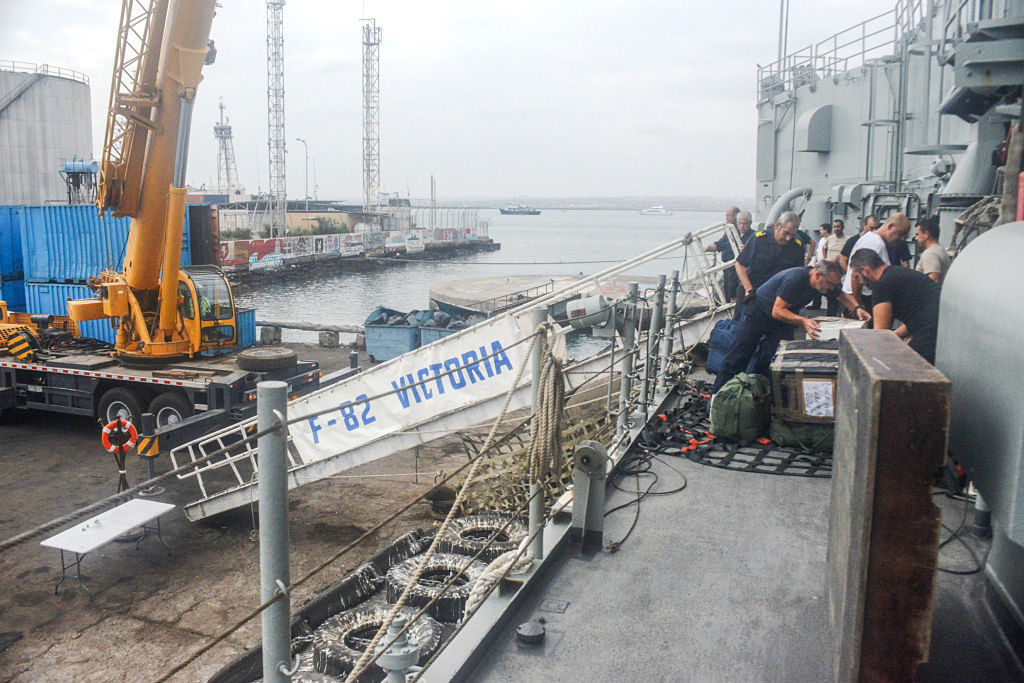 Armando Correia 2016-01-04 08:28:46 253&nbsp/&nbsp122720;